I'm John Moser, Editor of Stereo Analogue England – takes on the 1970s – a semi-annual paper publication addressing cultural and political issues from a distant turbulent time, which went some way, along with the 1960s and 1980s, to shape the world we inhabit today.
The theme of the magazine can be summarized as follows: a musical Granta with heart and soul, containing a series of essays on various subjects from the period 1970-1979. Also included will be photography and illustration.
There are two further and final parallel titles in development: Mono Analogue England – takes on the 1960s (Publisher – tbc), and Stereo Digital England – takes on the 1980s (Publisher – tbc), each with full international publishing rights available (respective English edition publisher to own & direct same). Websites www.monoanalogue.com and www.stereodigital.net have already been secured.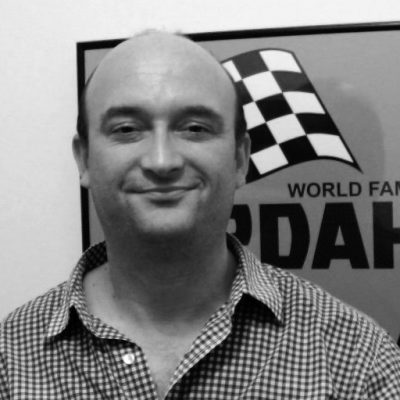 INTERNATIONAL PAPER PUBLISHING RIGHTS (IPPR)
The total IPPR charge, per overseas territory, will be a token consideration of 100 GBP. Rights will be sold outright i.e. without a recurring licence. Expressions of interest should be sent to the John Moser-Publisher email address stated below.
14/01/23: rights to all territories worldwide remain available.
The entire international operation will be run on a devolved, independent basis, with investments, corporate structures or major shareholdings unwilling to be entertained.
Paper publishing rights terms to Mono Analogue – takes on the 1960s – and Stereo Digital – takes on the 1980s – will be administered by the publisher of the respective English edition (see above). Expressions of interest in worldwide publishing rights to both Mono Analogue – takes on the 1960s & Stereo Digital – takes on the 1980s – should be sent in the first instance to the John Moser-Publisher email address stated below.
INTERNATIONAL DIGITAL PUBLISHING RIGHTS (IDPR)
Should you wish to integrate your own website into www.stereoanalogue.com on a /territoryname basis, do contact me in the first instance regarding website specifics – animation, JavaScript libraries etc.
Website developer Steven Cornes at Southampton Web Design will be handling the technicalities.
NB: local websites appended to www.stereoanalogue.com may result in content moderation, due to my legal responsibilities as owner of the entire website. A matter for civilized discussion. IDPR to merge w/ IPPR for stand-alone websites.
PRODUCTION SPECIFICS
ISSUE #1
Physical Properties
A5 portrait; perfect bind
Full colour covers; b/w throughout
Title Page
Contents Page
Contributor Notes
Editorial
100 pages written content (2,000 words/article x15 contributors)
15 pages photography
15 pages illustration
20 pages advertising
Written Contributions
Kindly contact me per editor email below if you are interested in contributing an article
2,000 words maximum per article
500 GBP/article estimated contributor payment
Local Advertising Rate
Issue advertising rate is a flat 200 GBP + VAT @ 20% per full A5 portrait page or 100 GBP + VAT @ 20% per half A5 portrait page
Black & white reproduction only
Do contact me via publishing email below to discuss further
Publishing Miscellany
The publication will be made available on a semi-annual basis, in January & July
Each Editor will be responsible for a total of three issues at a time; expressions of interest in editing issue #s 4 to 6 should thus be directed to me by email below
Publishing funds currently being sought; potential investors should contact me by publishing email below; total amount required to cover first three issues' production costs: 70,000 GBP
CONTRACTORS/CONTACTS
CREATIVE CONTRACTORS
Editorial
John Moser (NSNL)
jmoser-editor@stereoanalogue.com
Graphic Design
tbc
Photography
tbc
Illustration
tbc
Website Design
Steven Cornes (NSNL)
Southampton Web Design
COMMERCIAL CONTRACTORS

Publishing
tbc
Advertising
tbc
Distribution
tbc
Website Development & Maintenance
Steven Cornes (NSNL)
Southampton Web Design

Concept(s) Invention/Website Texts/Record Cover Votes Of Confidence
John F. Moser (NSNL)
NSNL
- Neurologically Sound, Numerate & Literate; Definition © 2022 John Moser (Main Objective Ltd) - free to use worldwide without licence
Retail Price & Distribution
The retail price of the publication will be 8.99 GBP.
Publication distribution is innovative. Individuals within three high-street alternative sectors are currently sought, along with conventional record shops & bookshops:
1. The Motor Trade (Independent Garages)
2. The (Vinyl & Compact Disc) Record Industry
3. The (Printed Matter) Publishing Industry
for the purpose of hand-to-hand sales.
A 30% cut of cover price income is on offer to both outlets and individuals.
Do contact me via publishing email above to discuss the matter further.
Publisher Details & Credits
To Be Published By – Main Objective Ltd – Commercial Publishing Services; company registration # 03197184; director John F. Moser; VAT # 810-0644-79; registered in England
www.mainobjective.com
ISSN 2632-3567
Customer Settlements – Bank Account Details: Account Name – Main Objective Ltd; Bank – Santander Business Plc; Account # 41521385; Sort Code 09-06-66; IBAN GB96ABBY09066641521385; BIC ABBYGB2LXXX
Cover Art – provided by Google Images; copyrights remain those of the artists concerned
Creative Locations 2018-2022 – (all London, England) – Edgware, NW9; Harlesden, NW10; Golders Green, NW11; Palmers Green, N13
Gallery & Slideshows – dedicated to Messrs David Braid & Vincent Reid, who similarly held it all together for many years on Hornsey Road – a deep impression made on all concerned
Outlets (Archive) & Media Past (Ally In Exile: Julian Winship) – Emporia 1985-1995 (all London, England): Dobell's, WC2 / Honest Jon's, W10 / Mole Jazz, WC1 / On The Beat, W1 / Ray's Jazz Shop, WC2 / Record & Tape Exchange, NW1+W11 / Reckless Records, N1+W1 / Rough Trade, W10 / Soul Jazz, W1 / Stern's African Record Centre, W1 / 50 Dean St, W1; John Peel's Radio Programme, BBC Radio 1, 1985-1990; The New Musical Express 1985-1988; The Wire, 1987-1990
Other Relevant Outlets & Press – Alan's Records, Dub Vendor & Juno Records; Blues & Soul Magazine
Relevant Venues (Overview) – The Jazz Cafe & The 100 Club
Do also consult the Main Review England website
www.stereoanalogue.com is hosted by Hooble, administered by the WordPress system and utilizes Tobias Bäthge's TablePress; thanks also to Mark Mulrooney (previous incarnation)
Website originally completed November 2019; revamped September 2022; last updated – 24th June 2023
And a final acknowledgement to Tom Verlaine (decd) – for inspiring it all in a high art > main street fashion a long time ago
U.S. Credits
With thanks to YouTube and its content providers & facilitators for providing the life-vital jukebox of recent times, along with WikipediA and AllMusic – information sources of a sine qua non nature.
Published by/© 2023 Main Objective Ltd.
All Rights Reserved.