I'm John Moser, Editor of Stereo Analogue England – takes on the 1970s – a quarterly paper publication addressing cultural and political issues from a distant turbulent time, which went some way, along with the 1960s and 1980s, to fundamentally shape the world we inhabit today.
The theme of the magazine can be summarized as follows: a musical Granta with heart and soul, containing a series of essays on various subjects from the period 1970-1979. Also included will be photography, illustration and graphic design.
There are two further and final parallel titles in development: Mono Analogue England – takes on the 1960s (Publisher – Helena Bonham Carter), and Stereo Digital England – takes on the 1980s (Publisher – tbc), each with full international publishing rights available. Respective websites www.monoanalogue.com and www.stereodigital.net have already been secured.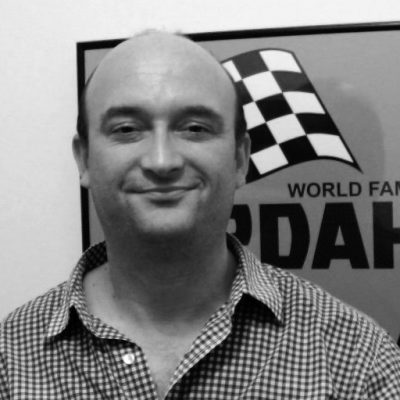 INTERNATIONAL PAPER PUBLISHING RIGHTS (IPPR)
The total charge per title, per overseas territory, will be a flat one-off token consideration of 1 GBP, + VAT @ 20% w/a, i.e. 3 GBP, + VAT @ 20% w/a, total charge for all three titles per territory.
The whole international 'affair' will be run on a 100% devolved, independent basis, with no investments, corporate aspects etc to be entertained under any circumstances whatsoever.
IPPR INVITATIONS SCHEDULE
The issuing of international paper publishing rights invitations commences Friday, 7th February 2020, regarding the acquisition of local territory paper publishing rights to the following titles:
Mono Analogue – takes on the 1960s
Stereo Analogue – takes on the 1970s
Stereo Digital – takes on the 1980s
Cultural attachés at various foreign embassies based in London, England, will be contacted throughout February by post regarding the above matter.
IPPR NOTES
(Updated 23/02/20) NB: the above process formally concluded today. IPs from any territories omitted from the summary invitation list stated below should contact me directly at jmoser-internationalrightsdirector@stereoanalogue.com to procure an invitation letter.
This final window officially closes 30th April 2020.
———-
09/02/20 (updated 23/02/20): IPPR invitations have now been issued to embassies/representatives of the following territories:
Afghanistan; Albania; Algeria; America, United States of; Angola; Antigua and Barbuda; Argentina; Armenia; Australia; Austria; Azerbaijan; Bahamas, The; Bahrain; Bangladesh; Barbados; Belarus; Belgium; Belize; Benin; Bhutan; Bolivia; Bosnia and Herzegovina; Botswana; Brazil; Bulgaria; Burundi; Cambodia; Cameroon; Canada; Cape Verde; Cayman Islands, The; Chile; China; Colombia; Congo, Democratic Republic of; Costa Rica; Croatia; Cuba; Cyprus; Czech Republic; Denmark; Dominica; Dominican Republic; East Timor; Ecuador; Egypt; El Salvador; Equatorial Guinea; Eritrea; Estonia; Ethiopia; Finland; France; Gabon; Gambia, The; Georgia; Germany; Ghana; Greece; Grenada; Guadeloupe; Guatemala; Guinea; Guyana; Haiti; Honduras; Hungary; Iceland; India; Indonesia; Iran; Iraq; Ireland, Republic of; Israel; Italy; Ivory Coast; Jamaica; Japan; Jordan; Kazakhstan; Kenya; Kosovo; Kuwait; Latvia; Lebanon; Lesotho; Liberia; Libya; Liechtenstein; Lithuania; Luxembourg; Macedonia, North; Madagascar; Malawi; Malaysia; Mauritania; Mexico; Monaco; Morocco; Mozambique; Myanmar; Namibia; Netherlands, The; New Zealand; Nicaragua; Niger; Nigeria; Norway; Pakistan; Palestine; Panama; Papua New Guinea; Paraguay; Peru; Philippines, The; Poland; Portugal; Romania; Russia; Rwanda; Saint Kitts and Nevis; Saint Lucia; Saudi Arabia; Senegal; Scotland; Serbia; Sierra Leone; Slovakia; Somalia; Slovenia; South Africa; Spain; Sri Lanka; Sudan; Swaziland; Sweden; Switzerland; Syria; Taiwan; Tajikistan; Tanzania; Thailand; Togo; Trinidad & Tobago; Tunisia; Turkey; Turkmenistan; Uganda; Ukraine; United Arab Emirates; Uruguay; Venezuela; Vietnam; Wales; Yemen; Zambia; Zimbabwe.
———-
28/02/20 (updated 05/03/20): The IPPR invitation Response Deadline is hereby extended to 31st May 2020 across the board. Kindly thus ignore the RD dates '31st March 2020′ and '30th April 2020′ as stated on invitation letters sent out variously last month.
(Updated 01/04/20) The previously-stated Response Deadline of 31st May 2020 should be considered permanent as of today.
———-
02/03/20: Contrary to note 6., as stated in the original IPPR invitation letter, agreements with up to three separate publishers per territory will, as of today, be entertained.
———-
18/03/20: It would be appreciated if any IPPR postal correspondence be duplicated in the form of an email .doc or .pdf letter attachment and sent to jmoser-internationalrightsdirector@stereoanalogue.com. Many thanks indeed.
———-
01/05/20: a poll conducted yesterday and today by Mr Neil Jordan, of 156 of the 157 territories stated above, revealed 97 (62%) in favour of leaving the existing deadline of 31st May 2020 undisturbed.
The final IPPR Response Deadline is thus today re-confirmed as being Sunday 31st May 2020.
———-
01/06/20: 0 out of 157 total international territories, as stated above and contacted at their local embassies here in London, England throughout February 2020, deigned to reply formally, by either email or post, over the intervening three months (in either the negative or the affirmative), to their respective MASASD IPPR invitations.
The entire MASASD IPPR invitation process may now either be:
a, revisited sometime in 2021
or
b. shelved indefinitely.
———-
24/08/20: It has been formally decided today to approach local publishers worldwide as of January 2021 directly, regarding the IPPR take-up of all three magazine titles on offer (MASASD), on identical commercial terms to those originally stated.
Local residents will be sought over the next few months to interface with same, for the purpose of best-fit final publishing arrangements.
———-
end
INTERNATIONAL WEBSITE CREATION
Should you wish to integrate your own website into www.stereoanalogue.com on a /territoryname basis, do contact me, John Moser, International Rights Director – jmoser-internationalrightsdirector@stereoanalogue.com – in the first instance regarding website specifics – animation, JavaScript libraries etc.
London-based website developer Mark Mulrooney will be handling the technicalities.
(Updated 06/03/20) NB: publishing finished article content on any website attached to www.stereoanalogue.com, on a /territoryname basis, is expressly prohibited. Any website similarly attached should be viewed in bulletin-board terms only.
PRODUCTION SPECIFICS
ISSUE #1
Physical Properties
A5 portrait; perfect bind
Full colour covers; b/w throughout
Title Page
Contents Page
Contributor Notes
Editorial
120 pages written content (3,000 words/article x12)
15 pages photography
15 pages illustration
30 pages advertising
Written Contributions
Kindly contact me directly at jmoser-editor@stereoanalogue.com if you are interested in contributing a written article, idea alloted, pre-existing or your own
A one-off payment will be made to you within 72 hours of agreed receipt of the finished article – NB: publishing funds are currently being sought for the venture
Issue-allotted article ideas will be allocated to contributors on a first come-first served basis
3,000 words maximum per article
Issue #1 article submission deadline: December EOM 2020
Issue #1 intended publication month: May 2021
Issue #2 article submission deadline: March EOM 2021
Issue #2 intended publication month: August 2021
Issue #3 article submission deadline: June EOM 2021
Issue #3 intended publication month: November 2021
———-
Local Advertising Rate
Issue advertising rate is a flat 200 GBP + VAT @ 20% per full A5 portrait page or 100 GBP + VAT @ 20% per half A5 portrait page
Black & white reproduction only
Do contact me at jmoser-publisher@stereoanalogue.com to discuss further
Publishing Frequency
The publication will be made available on a quarterly basis.
Issue #1 Article Working Titles; Contributors
Great white drummers of the 1970s; tbc
An all-black Magazine; tbc
The softer side to Skrewdriver – previously unreleased ballads; tbc
Live in TotalVision – Misty in Roots; tbc
There is no precedent for this music – Pere Ubu; tbc
Toby Meres vs David Callan: odd man out; tbc
Gibson > Fender guitars: the sonic shift; tbc
'Ed' in the film Entertaining Mr Sloane (1970) – THE corporate role model for the decade that followed; tbc
James Baldwin's & Raymond Carver's narrative styles: the common ground; tbc
The Cricket Revolution – Test Cricket in the 1970s (a psychological masterpiece); tbc
The Conversation (1974): The emerging roots of contemporary statutory neurosis and paranoia laid bare; tbc
Words & Pictures: A Warning to the Curious (1972); tbc
Future Article Ideas & Discussions
Back to my (Misty In) Roots (24/09/19)
Where the traffic goes: The Jam and their influence on the decade that followed (24/09/19)
Graham Parker and the Shysters and The Smiths too: how we showed ourselves up by capitalising on our wealth and fame to the horror of our fans (24/09/19)
Three lighties and two darkies in The Sound in 1979: why the Guardian newspaper can't handle nationality integration of this order (24/09/19)
Deutsche Bank: how (and why) Kraftwerk stockpiled the royalties millions and became everything they used to hate (24/09/19)
If a drum machine could speak: Echo & The Bunnymen in 1979 (24/09/19)
The BMW & Mercedes-Benz of their independent musical era: Wire & The Fall and their box-setted place in a generation's latter-day dreams of youth reincarnated (24/09/19)
Pentonville Calling: how I narrowly avoided a drugs bust when touring with The Clash (24/09/19)
The Gang of One (there's no money in record producing any more) (24/09/19)
Rock and Roll is a young man's game (24/09/19)
'Marquee Moon' made us famous – but did it make us happy? (24/09/19).
Oasis were Slade for the 1990s – an intriguing cultural mutation over a 20-year period (24/09/19).
void
Ted Chippington's rise to fame as a comedian in the 1980s was down to Margaret Thatcher's rise to power in 1979 (24/09/19)
As Don Warrington said, passing by in the street a few years ago: "the character of Philip (Rising Damp) set us all on the path to fame and fortune." (24/09/19)
Bill Morris' role on the TGWU Executive Council ushered in a whole new take on industrial relations (24/09/19)
The seeds of contemporary paranoia- and neurosis-ridden Western society are prophetically depicted in the film The Conversation (1974), indeed further back in The Ipcress File (1965) as well (24/09/19)
In Concrete Island (1974) and High Rise (1975), JG Ballard portrayed the insanity-inducing isolation modern society's obsession with a combination of speed, technology and status inevitably induces, a situation greatly worsened since the advent of the Internet and the mobile phone (24/09/19)
"The Undertones bypassed the matter, Stiff Little Fingers got stuck right in." Music and social politics in Northern Ireland in the 1970s (24/09/19)
The reason why The Crusaders entitled a piece of music 'Time Bomb' on Southern Comfort (1974) remains a mystery… (24/09/19)
Bob Willis'/Patrick Murphy's book The Cricket Revolution – Test Cricket in the 1970s (Sidgwick & Jackson, 1981) made for captivating reading as a child. The character/psychological studies contained within were of the highest order (24/09/19)
Raymond Carver's portrayals of everyday working life and aspirations, as acutely evidenced in his first volume of short stories Will You Please Be Quiet, Please? (McGraw-Hill, 1976), provide a moral sustenance chronically absent in this world today (24/09/19)
The writing on Linton Kwesi Johnson's 1979 recording Forces of Victory (Island Records) betrays far greater confidence in the writing of English amongst West Indian/African musicians than anything that had gone before (24/09/19)
If John Lydon had fronted Steely Dan, Gold Box (1979) by Public Image Ltd would have been the result (24/09/19)
'The Lydon Library' is now open for business, but all he seems to offer is his own material. I'm off to 'The Mick Jones Library' instead (24/09/19)
'Down In The Tube Station At Midnight' (1978) is where I'd put the lot of 'em (24/09/19)
The counterargument to Ideas #s 25, 26 & 27 runs as follows: opinions are easily dished out by editors and journalists, those not on the Rock 'n Roll front line. The latter should watch themselves in future, should they continue down this cowardly course… (Discussion #1 started by Michael Jones; 25/09/19)
The counterargument to the counterargument could be stated as follows: you seem to be guilty of failing to see life in the round. (Response to Discussion #1 by John Moser; 26/09/19)
(In so many words) I couldn't agree more with the sentiment expressed at Discussion Point #29, and what's more, those who defiled the original spirit behind Rock 'n Roll, by electing to financially profit from it beyond reasonable measure, should be shot at dawn. (Response to Discussion #1 by Steven Jones; 26/09/19)
There's no way I'm going to be caught out in this majestic denouement of all things 1970s (27/09/19)
The Final Cut: a life beyond Pink Floyd for the women involved (27/09/19)
Raising private armies (you can do anything with lots of cash). Did this phenomenon start in the 1970s? (27/09/19)
'Bash it down and we'll sort it out later' – Nick Lowe's Schopenhauerian statement from 1977. Did Dr Feelgood in fact maintain this aesthetic when recording their second record Malpractice in 1975, as rumour has it, or did corporate concerns start to creep in? (27/09/19)
The American Film Theatre's 1973 production of Harold Pinter's The Homecoming tokenizes the phenomenal amount of cultural output England and The United States Of America have given the world over the last 100 years. The production also blatantly represents the cross-cultural flows that have evolved between these two countries over the period in question (27/09/19)
"You always were a black slag, Bernie." In Thames Television's 1978 series Out, a major problem possessing the modern world is highlighted i.e not knowing someone personally (27/09/19).
John Lydon/Joe Strummer/Paul Weller/Jon King: will the likes of their brutal lyrical realism ever be heard in rock 'n roll again? (27/09/19)
What would Ted Templeman, George Massenburg and Gary Katz have to say re the proposal that vocal production in recorded music defines and recalls an era better than any other historical 'relic' available to us? (27/09/19)
'Marquee Moon' by Television represented a clean break with all electric guitar-based music that had gone before it, when it was released in 1977. It also made it into the '100 Greatest Records Of All Time' list published in the New Musical Express newspaper in November 1985, stated as being the fifth greatest record ever made. What was it about Andy John's engineering of this record that made it exceptional? (27/09/19)
The human race will raise its right arm to anything, even Jethro Tull (22/10/19)
In the film Entertaining Mr Sloane (1970), based on the play by Joe Orton, the character 'Ed', an otherwise upright and correct british businessman, turns out to be vehemently homosexual. Is there a contorted femininity inherent in men in positions of power, which has only come to light in the last fifty years? (23/10/19)
Rory Gallagher was one of the greatest blues guitarists that ever lived. He was a man who lived for his music, requiring nothing else (25/10/19)
The interplay between the characters of 'David Callan' and 'Toby Meres', as portrayed in the ABC/Thames Television TV series Callan (1967-1972), represents a battle for native control, centring on a contemporary definition of the word 'nobility'. Television assisted greatly in lending a lie to the, suddenly, mere affectations of the ancien régime in this country (idea taken) (26/10/19)
Did a sclerotic, vice-like grip over money, the favoured means of control over heterosexual/homosexual men exercised by latent homosexual men, cement itself in the western world in the 1970s as a result of post-war endemic fear and neurosis hardening itself at the bottom of (damaged) brains over a 30-year period? Or did this utterly unprecedented modern phenomenon, given its sheer scale, start earlier or later? (06/11/19)
Did 'bombs in the (second world) war' give rise to the 'corporate raider/asset stripper' phenomenon that started a generation later, driven by children born/growing up in the 1940s? (06/11/19)
What were Tiran Porter's, Kenny Gradney's and Sam Clayton's views of their fellow (of European descent) musicians on the 1970s rock 'n roll scene? Have they changed markedly in subsequent decades, or not? (28/11/19)
Did Irish folk practitioners such as Johnny McEvoy, The Clancy Brothers & Tommy Makem and The Johnstons exert a particular influence upon The Undertones, given the latter group's renowned way with melody? Did Van Morrison's more intricate attitude to melodic construction make its presence particularly felt on their later, more mournful work? (28/11/19)
ELO, The Bay City Rollers and Siouxsie and the Banshees – who was right and who was wrong? (28/11/19)
1970s British television series Crackerjack and The Generation Game highlight a nation's growing obsession with material things, at the patent expense of politics and religion, traditional concerns of the general population up until the beginning of the 1960s (30/11/19)
In Millhouse: A White Comedy (1971), American documentary film director Emile de Antonio acerbicly portrayed the political chicanery of Richard Nixon. Isn't the 21st century long overdue political film-making of such damming moral proportions? (07/12/19)
The South Bank Show (1978 onwards), a London Weekend Television production, was one of many early TV arts programmes which, unwittingly, kickstarted the late-20th century phenomenon of the 'creative nazi', he or she set up by the media to be, in their views and opinions, beyond reproach. (08/12/19)
The title of MR James' short story A Warning To The Curious, filmed by Lawrence Gordon Clark in his 1972 film of the same name, underlines the foreign imperative of leaving native matters entirely in native hands… (09/12/19)
An unwinnable war: the Vietcong in Namibia in the 1970s (31/12/19)
What's love got to do with it? Reflections on the state of all things African in Nairobi in the 1970s (31/12/19)
In an unwise world, uncertainty is a fatal policy; West Indian social upheaval in the 1970s (31/12/19)
SAE2: Angelic Upstarts article (02/01/20)
SAE3: Cock Sparrer article (02/01/20)

I wish

SAE2: mirroring Angelic Upstarts article (11/01/20)
SAE3: mirroring Cock Sparrer article (11/01/20)
SAE2: compare/contrast: HiWatt vs Orange amplifiers (11/01/20)
SAE3: compare/contrast: Neve vs SSL recording consoles (11/01/20)
Melody makes Mood: the role of the singer-songwriter in the evolution of 1970s music (12/01/20)
Gyppoworld – the one Kraftwerk never wrote (21/01/20)
Whicker's World was Facebook for the 1970s; Alan Whicker knew everyone and went everywhere, a continual one-man social media outlet on two legs (28/01/20)
Was the character 'Jim McLaren"s (played by Tony Osoba) indomitable fighting spirit, as ably demonstrated in the BBC TV series Porridge, down to the all-pervasive influence of Fela Anikulapo Kuti in the same period – '(television)/music is the weapon of the future'? (29/01/20)
The European Coal & Steel Community (ECSC) and European Economic Community (EEC) should have been shut down in 1975, a generation after the end of World War II. The European Union (EU) is, by contrast, a masonic extrapolation of structures that had simply served their damping-down purpose. (29/01/20)
void
The original lineup of Herman's Hermits (disbanded 1971), and indeed subsequent incarnations, provides a perfect historical template for civilised, self-respecting creative behaviour in the public realm to contemporaneous youth. (12/03/20)
Please consider these article ideas now finished gestorben tot, until the arrival of a new Editor as of Issue #4
———-
14/10/19 – Record Cover Artwork: it would be appreciated, regarding the record cover artwork featured on this website, if the artists concerned, or their appointees, would get in touch through jmoser-publisher@stereoanalogue.com to negotiate a fee for its usage.
08/12/19 – Change of Editor: a new Editor is sought for Issue #4, currently slated for publication in February 2022, and for Issue #s 5 & 6 as well. Do drop me a line at jmoser-publisher@stereoanalogue.com to discuss further.
25/06/20 – Graphic Designer, Illustrator & Photographer: contractors to fill issue #1 roles of graphic designer, illustrator and photographer are now being actively sought. Do drop me a line to jmoser-publisher@stereoanalogue.com to discuss further. A one-off payment will be made.
———-
General Enquiries
For general enquiries, please use the Contact Form provided. Alternatively, if you wish to address a specific person, do contact them using their email address stated above.
Retail Price & Distribution
The retail price of the publication will be 8.99 GBP. The publication will be printed by Doxzoo Ltd (www.doxzoo.com).
Publication distribution is innovative. Three chief 'industry' distributors are currently sought for:
1. The Motor Trade
2. The (Vinyl & Compact Disc) Record Industry
3. The (Printed Matter) Publishing Industry
My intention as publisher is that a mere 1,000 copies be ordered initially by each distributor.
A 25% cut of the total cover price income resulting is on offer as compensation to each industry's distribution chef d'affaires.
If you are interested in taking on this role, do contact me at jmoser-publisher@stereoanalogue.com to discuss the matter further.
There will be no High Street distribution available in any shape, form or fashion whatsoever, though a mail order option may be offered in time. 
Publisher Details & Credits
to be creatively published by Shadow Joy Ltd; company registration # 11840370; director John F. Moser; registered in England
to be commercially published by Main Objective Ltd – Commercial Publishing Services – cf www.mainobjective.com; company registration # 03197184; director John F. Moser; VAT # 810-0644-79; registered in England
ISSN 2632-3567
Linkedin profile: www.linkedin.com/in/john-moser-77b173196
Customer Settlements – Bank Account Details: Account Name – Main Objective Ltd; Bank – Santander Business Plc; Account # 41521385; Sort Code 09-06-66; IBAN GB96ABBY09066641521385; BIC ABBYGB2LXXX
Donations to fund Issue #1 total estimated costs of 33,000 GBP most gratefully received, to the bank account stated above – thanks
Website text & IPPR administration facilitated by Microsoft Outlook, Microsoft Excel & Conqueror Envelopes + Paper/Microsoft Word; also, by Square Home, K-9 Mail & The Post Office/Royal Mail
Cover art provided by Google Images; copyrights those of the artists concerned
Apparatus: a uni-ball UB-157 black ink pen. A WH Smith A4 Refill Pad, Post-it notes and a Moleskine notebook. Lenovo T570 Thinkpad; Blackberry KeyOne; Logitech M100 Mouse. Sony MDR-XB50AP earphones.
Sundry Items: Medi for their communicative facilities; instantprint for their card-based Rotherhamness; Essential Supplies; Research Central: 33 1/3 Books, The Book Warehouse & The Muswell Hill Bookshop; Honest Jon's Record Shop back in the day…; The Fat of the Land; The N.W.R.A…; In need of Contributors? Writers Online; Tried NewPhilosopher?; Stuffed without Caffè Nero & Costa Coffee Golders Green; Carbonite, SanDisk & UpdraftPlus for backup services; Oregon Scientific and terrific; Rate Your Music for annual inspection purposes; Outlets & Media – Emporia 1985-1995 (all London, England): Dobell's, WC2 / Honest Jon's, W10 / Mole Jazz, WC1 / On The Beat, W1 / Ray's Jazz Shop, WC2 / Record & Tape Exchange, NW1+W11 / Reckless Records, N1+W1 / Rough Trade, W10 / Soul Jazz, W1 / Stern's African Record Centre, W1 / 50 Dean St, W1; John Peel's Radio Programme, BBC Radio 1, 1985-1990; The New Musical Express 1985-1988; The Wire, 1987-1990; Charlie Gillett, Trevor Nelson & Gilles Peterson on BBC Radio variously over the years
Production of www.stereoanalogue.com started in Edgware NW9, continued in Harlesden NW10 and completed in Golders Green NW11 (all London, England)
www.stereoanalogue.com is hosted by Hooble, administered by the WordPress system and utilizes Tobias Bäthge's TablePress
Made possible by STRATEGY
U.S. Credits
With sincere thanks to The YouTube and its content providers & facilitators for providing the life-saving jukebox of recent times, along with The WikipediA and The AllMusic – information sources of a sine qua non nature.
One back for the Andrew Harts!
Production Period: June 2018 – January 2020.
© 2020 Main Objective Ltd. All Rights Reserved.